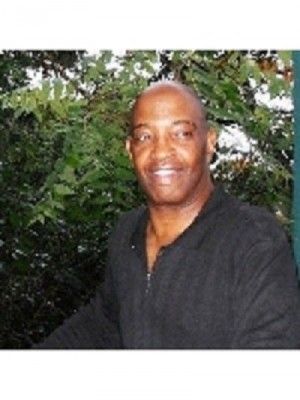 Lowell "SKIP" Mitchell, Jr. 
A SOUL MAN INDEED 
Lowell Mitchell Jr, affectionately known as "Skip", was born on April 28th 1949 to Mildred (Bunn) Mitchell and Lowell Mitchell Jr., in New York City. 
He was educated in the New York City public school system, attending Seward Park High School, then attended Cobleskill College of Agriculture and Technology in upstate NY. 
He worked diverse jobs in NYC for various companies including, brokerage houses, law firms and Securities corporations as an Operations Clerk, Mailroom Supervisor, Copy Center Clerk and  in Office Services. He also worked for Macy's Department Stores during the holiday season, which he enjoyed, meeting new people and helping them have a great shopping experience. 
His true passion was and always would be Music, which has been a big part of Skip's life for as long as he could remember. His mother had a wonderful singing voice and played the piano with an equally tender touch, which influenced him deeply. She mostly sang church hymns but loved such performers as Nat King Cole, Sammy Davis Jr., Ella Fitzgerald, Marvin Gaye, Barbara Streisand, and Sam Cooke. Skip also showed a natural flair and affinity for music. As a child, he first learned harmony listening to various doo-wop groups. He knew he wanted to be a singer after listening to the sounds of Jackie Wilson, Sam Cooke and Elvis Presley. He started seriously writing songs after his parents bought him a piano at the age of fifteen. He also sang in the schools and church choir. In his high school choir at Seward Park in NYC, he sang under the direction of Melvin Hodge. At Mr. Hodge's urging Skip auditioned for the All-City High School Choir. After four grueling weeks of tryouts he became a member singing as a Tenor under John Motley conducting during the three years which led to performances at the New York Philharmonic. 
Skip loved going to shows and watching such favorites as Jackie Wilson, The Temptations, The Four Tops, Otis Redding, Aretha Franklin, Wilson Pickett, The Spinners, The Dells, The Coasters, Patti LaBelle & the Bluebells (who later became LaBelle) and many more, especially during the great Motown era with many of the great hits written by Holland-Dozier-Holland and the incomparable Smokey Robinson. He especially loved the energy and excitement these singers/groups would generate and they each left quite an impression on him. When he was eighteen, he joined a neighborhood singing group called The Valairs. They were five talented young men ages sixteen to eighteen years who not only sang well but with Skip's persistence in adding choreography to the group, also learned to move together just as nicely (ala Temptations, Spinners & Coasters). Besides the many performances they did in the Lower East Side and Harlem they went on amateur hour at the famed Apollo Theatre and took first place! The group  later disbanded and Skip joined other memorable groups, including performing as a solo act while accompanying himself on the piano during which times he entered several talent competitions and placed either 1st or 2nd in each one! In the '70s, he helped form the group Full Moon. They sang together for a few years throughout the city in many venues and Benefit concerts, still remaining friends to this day. He was the lead singer in his next group, Just Friends in the late '70s until 1981. They performed in many clubs in NYC, including the once very popular Village Gate on Bleecker Street in the Village. When that group broke up Skip continued to sing there on weekends as a solo act until 1983. He also did some studio work with United Artists, putting down background harmony tracks for upcoming singers for the next several years while continuing to write his own music and performing at different establishments. 
After receiving numerous enticing offers to tour and share his talent with the world, Skip reluctantly had to turn them down due to his parents deteriorating health. Through the tragedies and adversities there was only one constant – he never stopped singing or writing! What brought him his greatest joy was to sing whenever he got a chance to. Skip enjoyed jamming with other singers in Washington Square Park, where he built quite a following of fans and admirers from around the world who adored his joyful singing and dancing. He has performed in other venues as well and even made an appearance on an Adult Swim promo. Skip is a member of ASCAP and The Society of Singers. He was working on and looking forward to finishing and releasing his first cd, Life, Harmony & The Pursuit Of Paradise. 
Skip is survived by his wife, Sheila, sibling Deborah Mitchell Champagne, niece Dominque Champagne, nephew Jean Claude Jr., grandniece Alaijah Champagne Ruiz, and grandnephew Keith Moore, Jr.